Screening, Brief Intervention, and
Referral to Treatment (SBIRT)
Training Opportunities in California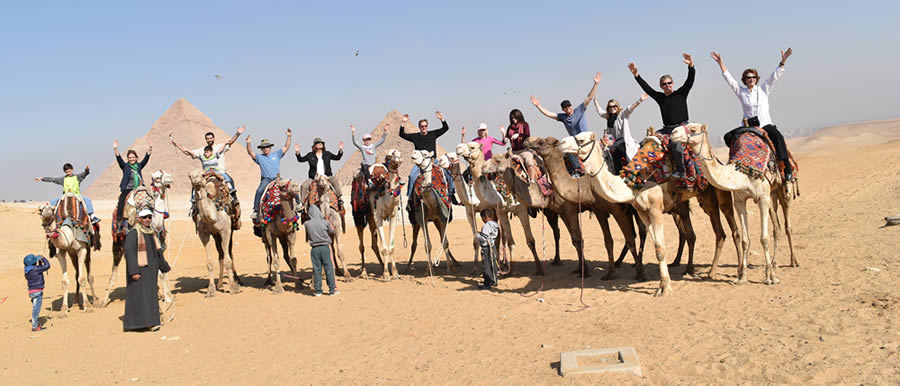 ISAP, Egypt, and Camels…Oh My!
The 9th Kasr Al-Ainy Annual International Psychiatry Congress brought several ISAP researchers to Cairo, Egypt, in February 2016. Between the discussions about positive psychiatry, treatment strategies for adolescent substance use, psychiatric and addiction comorbidities, concepts of the cognitive behavioral therapy approach, and continuing UCLA's training efforts with junior Egyptian psychiatrists, we had the privilege to ride camels in front of the amazing Giza pyramids.
From left to right are Rachel Castaneda and family, Jeff Annon, Christine Grella, Sherry Larkins and family, and Valerie Antonini and family. This photo does not include Karen Miotto, Al and Aaron Hasson, and Rick Rawson. All previously rode camels, apparently.